Special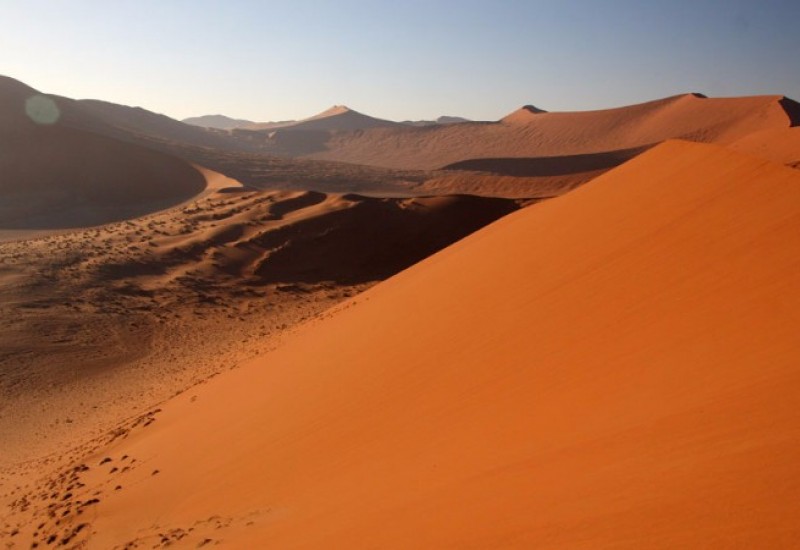 Special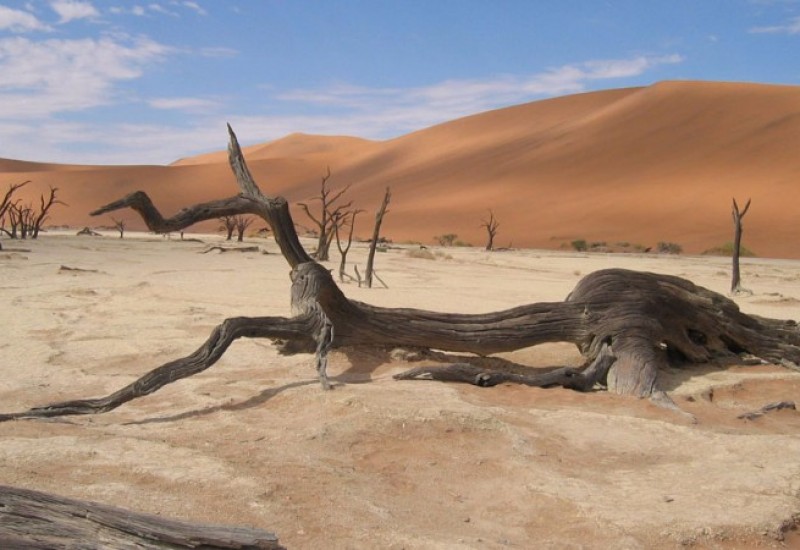 Special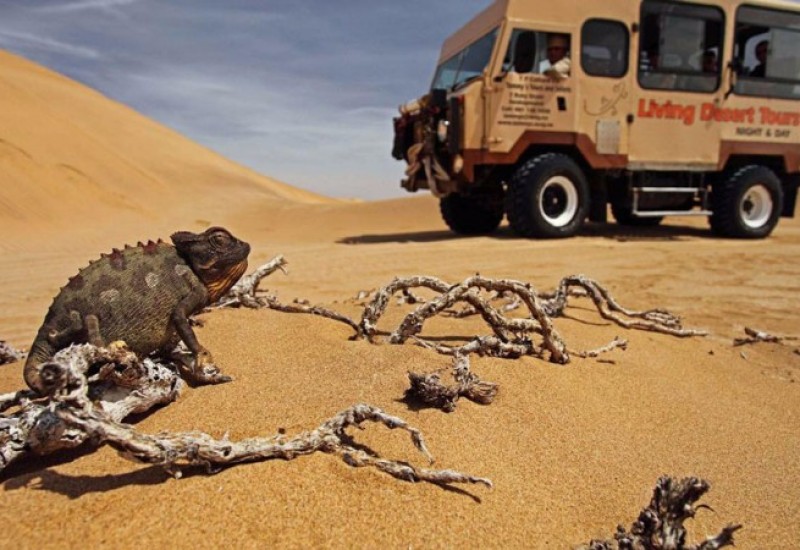 Special
SOUTH with friends (7 Day - 4 people)
07 Sep 2017- 31 May 2018
The Art of African Safari reserves the right to change prices & itinerary. Please refer to our terms & conditions.

Due to the vastness of Namibia, a lot of time will be spent driving from one destination to the next. For a restful holiday we recommend this itinerary as a privately guided tour. While enjoying a carefree trip the guide shares his in-depth knowledge of Namibia, the people, fauna & flora, as well as insider tips of the country.

Please note that this is a suggested itinerary. We will be delighted to compile a tailor-made quotation, considering specific requests & budget.

Please note: Accommodations and activities are subject to availability. Should it be necessary to book an alternative accommodation, we will do our utmost to ensure an equivalent of similar quality and price. During this process you will be updated regularly. Once all bookings have been confirmed the tour price will be adjusted and sent to you.

---
Included in the rates:
Included in the rates: Transport, Driver/Guide, Overnight Accommodation, boarding and Activities as per itinerary, Entrance fees.
Excluded: Personal Expenses, taking part in any Excluded activities, Gratuities, Films, Souvenirs, Medication, Telephone Calls, Drinks, Laundry, Airport taxes, Visa Charges, All international & domestic flights as well as local & foreign Bank Fees incurred during payment.

Overview
| Days | Accommodation | Basis | Activities Included |
| --- | --- | --- | --- |
| Day 1 | Erindi Old Traders Lodge | Full Board | Afternoon Game Drive |
| Day 2 | Beach Lodge | Bed & Breakfast | Morning Game Drive |
| Day 3 | Beach Lodge | Bed & Breakfast, Lunch Platter | Catamaran Cruise, Kristal Galerie, Sight-seeing |
| Day 4 | Le Mirage Resort & SPA | Dinner | |
| Day 5 | Le Mirage Resort & SPA | Full Board | Sossusvlei, Sesriem & Dead Vlei |
| Day 6 | | Bed & Breakfast | Windhoek- Sight-seeing and Curio Shopping |
| Day 7 | | Breakfast | Departure Day |
Windhoek International Airport – Erindi (DBB) (170 km (2 hours drive))
Description:
You will be picked up at Windhoek International Airport and from there your journey will begin, takes us to one of the most amazing conservation areas on earth - Erindi Private Game Reserve. You will have a true culinary adventure while having lunch in the dining area overlooking a waterhole. In the afternoon go on an unforgettable game viewing experience where you will be able to see elephants, lions, cheetahs, a variety of bird and game species. The luxury suites offer a private verandah to view game at the small waterholes.


Inclusive:
Overnight with Full Board at Erindi Game Reserve
Erindi – Swakopmund (B&B) (270 km (3 hours drive))
Description:
Start the day with an early morning Game Drive, this will be an off-road Game Drive which will allow you the opportunity to get closer to the wildlife and experience them up-close, giving great photographic opportunities. A variety of animals can be seen including Leopards, Black & White Rhinos and Plains Game. After the morning Game drive at Erindi, you will head west till reaching the beloved coastal town Swakopmund. You can end this great day with a sundowner on the Jetty, looking onto the sunset as it shimmers on the cold Atlantic Ocean. Swakopmund has a variety of excellent restaurants to choose from with great food and beautiful view.


Inclusive:
Overnight with Breakfast at Beach Lodge
Swakopmund & Surroundings (B&B) (60 km)
Description:
Experience low flying pelicans, sea gulls and cormorants, with dolphins and seal swimming right next to the Catamaran, as you cruise through Walvis Bay Harbour, Bird Island, Pelican Point and Oyster Farms with Champagne and a fresh oyster platter. In the afternoon you can visit Kristall Galerie, do some shopping and sightseeing in this German architectural town, or enjoy some of the many not include options: Scenic Flight over Swakop, Camal Rides,
Quad-Bike through the dunes, desert living tour, skydiving or sandboarding. For Dinner you can enjoy one of many fantastic restaurants.

Inclusive:
Overnight with Breakfast at Beach Lodge + Lunch Platter
Swakopmund – Sossusvlei (DBB) (360 km (4 hours drive))
Description:
From Swakopmund you will travel south-west till you reach Le Mirage Lodge & SPA, one of the most unique establishments in Sossusvlei area. What makes this lodge unique is that Le Mirage is like a "castle" with an Oasis in the middle of the Desert. Their Mystique Spa offers its guests the opportunity to reinvigorate themselves in stress relieving or rejuvenating massages in their Spa. They have a variety of massage rooms, an Ancient massage area and a Jacuzzi.

Inclusive:
Overnight with Breakfast at Le Mirage Resort & Spa
Sossusvlei & Surrounding (FB) (120 km)
Description:
Today you will have the lovely pleasure of visiting one of Namibia's Top Tourist Attractions: Sesriem Canyon, Dead Vlei and Sossusvlei. Sossusvlei has the highest sand dunes in the world, the beauty of this magnificent sight never stop as every dune is enriched with color as the sun gives life to it, creating a new picture every minute as blazing orange and pink fill the horizon bringing new hope for the day. Today gives you the perfect opportunity to take some fascinating photographs as you will start at sunrise in the dune. Become part of nature as you clime these extraordinary sand dunes.


Inclusive:
Overnight with Full Board at Le Mirage Resort & Spa
Sossusvlei - Windhoek (B&B) ( 330 km (4 hours drive))
Description:
From Sossusvlei you will head up north to the capital of Namibia, Windhoek, you can do some curio shopping, enjoy some sight-seeing or go on a shopping spree. We will take you to the legendary Joe's Beerhouse where the portions are generous, the beer is ice cold and good conversation is abundant. This will make your last night in Namibia unforgettable.

Inclusive:
Overnight with Breakfast at Hotel Heinitzburg
Windhoek – Windhoek International Airport Departure
Description:
Namibia Craft Centre is a sure stop as it has quality Namibia handcrafts. Also the best place to find Namibian and African books, photography and local delicacies.
You will be taken to Windhoek International Airport.

Inclusive: